Description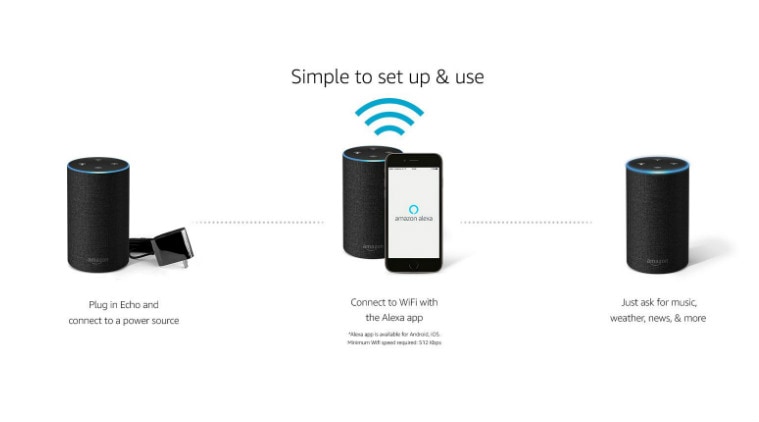 👍 Alexa WiFi Smart Speaker is a versatile and easy-to-use device that allows you to monitor and control your home's infrared radiation devices from anywhere in the world. AI voice control, smart script control, Wi-Fi connectivity and remote control of the application provide your smart home with more convenience and surprise.
Features:
360 ° comprehensive signal coverage.
Support all household appliances that use infrared signal, such as air conditioners, televisions, loudspeakers and set-top boxes.
AI Voice control via Amazon Alexa, Google Home, IFTTT, Tmall Genie, Rokid, Dingdong, XiaoDu and so on.
For iOS and Android users, you can easily manage multi-electrical devices through the Smart app anywhere anytime. Just install it and connect via a 2.4 GHz WiFi network.
👍 KEY FUNCTIONS.
Just ask for a song, artist, or genre from Prime Music, Spotify, Radio player and more. 
With multi-room music, you can play music on compatible Alexa speaker devices in different rooms.
Call or message almost anyone hands-free with your Alexa speaker device.
Also, instantly connect to other Alexa speaker devices in your home using just your voice.
With beam forming technology, and noise cancellation,
Alexa speaker hears you from any direction—even while music is playing
-Just ask Alexa to control your compatible smart lights, thermostats, locks, and more.
Alexa is always getting smarter and adding new features and skills.
Just ask Alexa to control your TV, check light status, and more.