Vr Cloud CCTV Bulb
Be the first to review this product
This innovative smart home camera is our Number One Seller! The 360° fish eye lens ensures you see every corner of the room at once (in full HD) with nowhere to hide. The panoramic views let you see everything that is happening inside or outside your house, business, or can even be used as a baby monitor. The camera is built inside a light bulb so it can easily be screwed into a light socket, which makes it 100% wireless. The best part is that it streams the video right to your phone, letting you watch and capture every move at anytime. The 360° Smart Home LED Bulb Camera is the perfect solution.
Compare
Description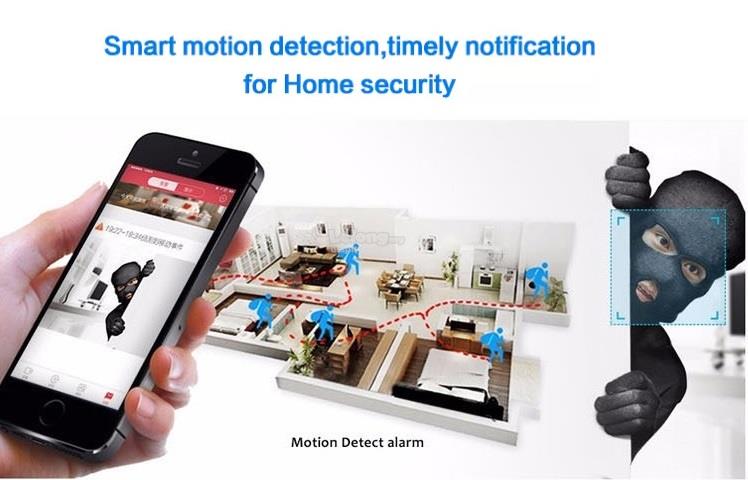 360° Panoramic Recording Bulb
Ordinary cameras have a very narrow field of view, allowing anyone to sneak around their large blind-spots undetected. But Panoramic Smart Home Camera covers a full 360° of any room up to 1000 square feet in size. Anything that happens in the room will be captured in vivid HD video.
Live Streaming To Your Phone
Simply download the app and start streaming live video from the Panoramic Smart Home Camera straight to your phone, letting you pause, rewind or save video clips, even while at work or dining out.
100% Wireless
Unlike ordinary cameras, there is no need to connect any power or video cables with the Panoramic Smart Home Camera. Just plug it into a light bulb socket anywhere in your home or office, and it's ready to stream video. It's powered by the light bulb socket and uses wifi to transmit video. Setup literally takes 60 seconds.
Peace Of Mind
Whether you're on the beach, at dinner or in another country, you can always see exactly what's happening at your home or office, live.